Homelessness in New York City has reached the highest levels since the Great Depression of the 1930s. The city's shelter system is at capacity and struggles to offer spaces of safety, cleanliness, and comfort for the city's least fortunate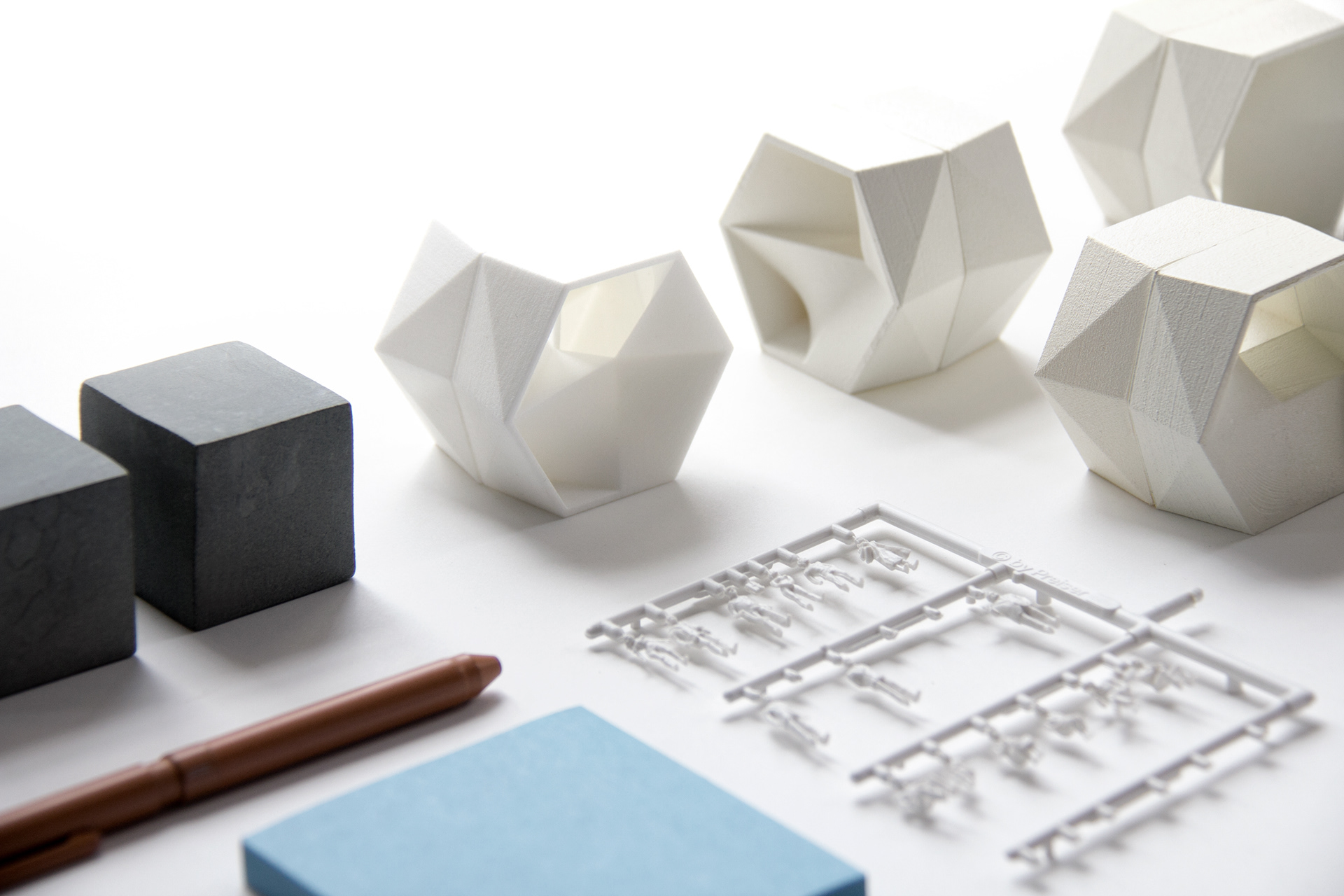 HOMED
As the world is undergoing the largest wave of urban growth in history, cities are densifying at a tremendous rate. In metropolises like New York City the land is scarce and the rents are at a record high. As a direct-result of these soaring numbers, more and more people are unable to afford a place to live and find themselves homeless. Coalition for the Homeless estimates that over 61,000 people are sleeping in the city's homeless shelters every night, and that thousands more are sleeping on the streets, in the subway system, and in other public spaces [1].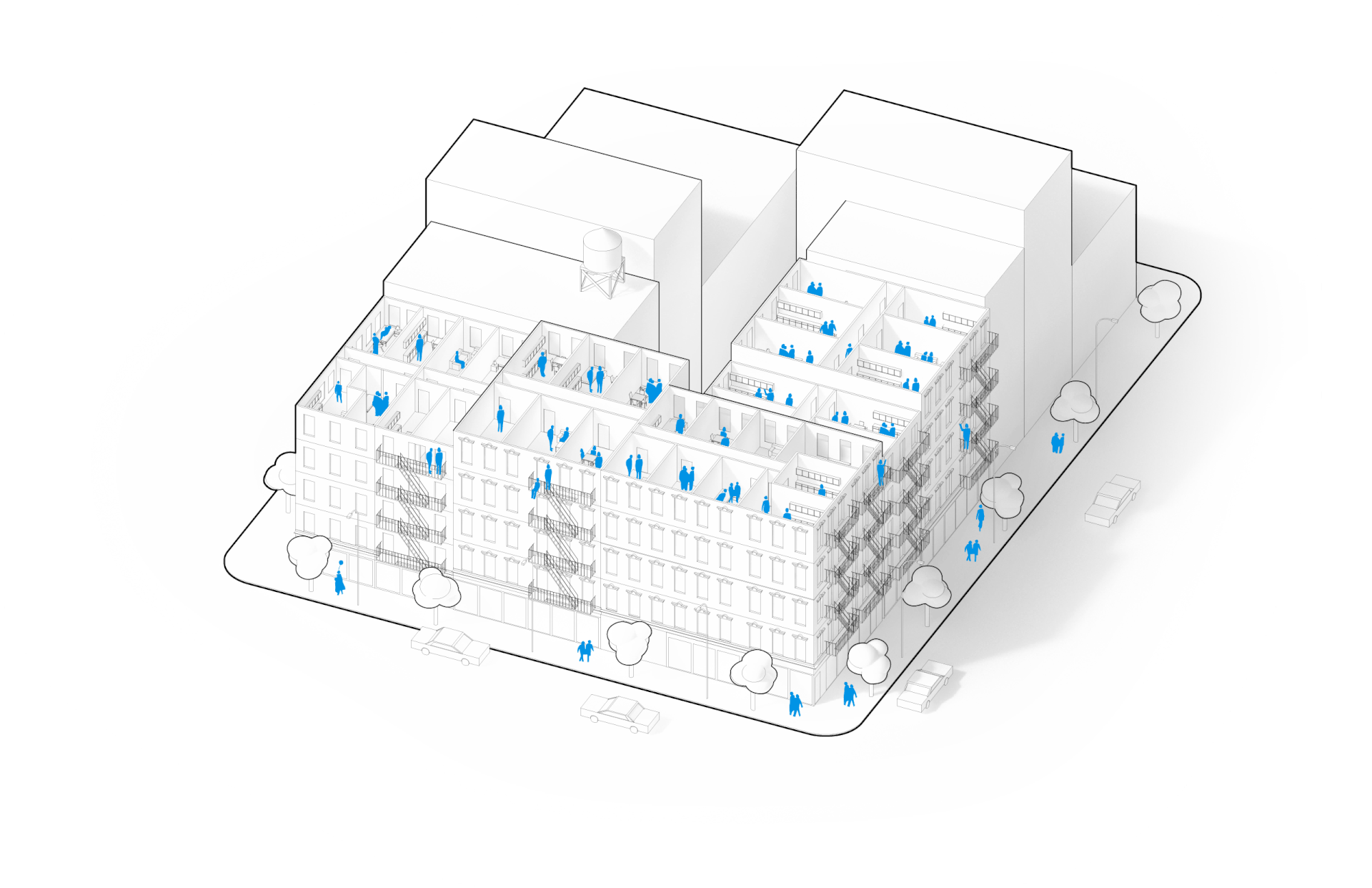 The explanation for New York's high homeless population has its roots in the late 1970s. During these years the city turned against the single-room occupancy (SRO) units. These were a form of housing units that once dominated the New York housing market. They accommodated one or two people in individual rooms and were very modest in size. Because of their affordability they played a vital role in providing housing for the city's poorest. In 1955 changes in the housing code prohibited conversion or construction of new SRO units and at the end of the 1970s there were only a small number of them left. To provide context: the estimated 175,000 SRO units that were eliminated from 1955 on were roughly equivalent in number to New York's entire public housing system [4].
Another consequence of the growth of NYC, is the increase in land prices and the reduction of available land to build on. Although almost every square foot of space in NYC has been claimed and utilized, there still manages to exist an abundant amount of "vertical lots" sitting idle. These are the blank sidewalls of buildings that emerges and disappears as new developments come and go. In aggregate they make up hundreds of acres of available "land".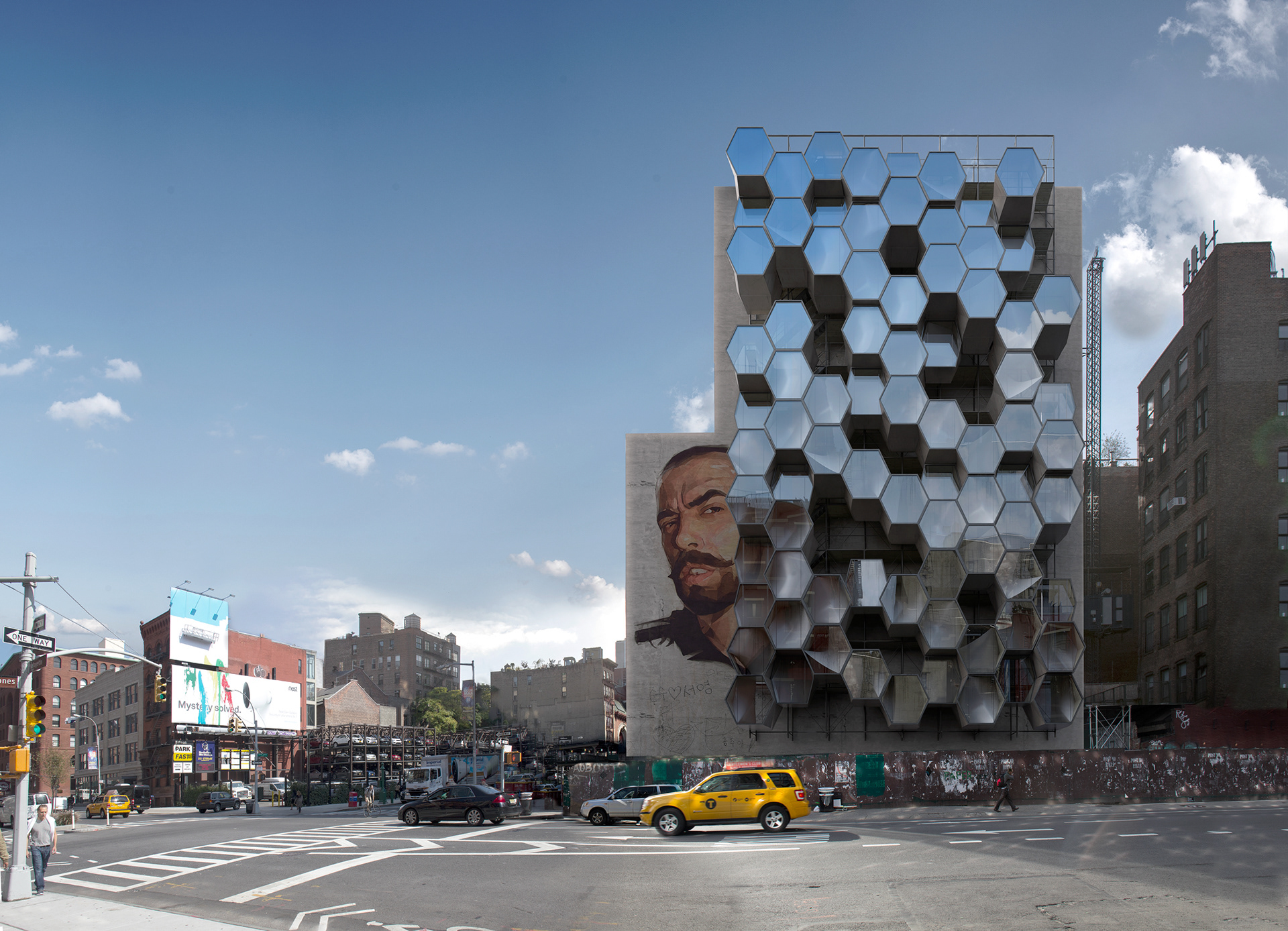 Homed is a proposal that seeks to capitalize on this "vertical land". In conjunction with a flexible framework that already exists in the city - scaffolding - hexagon-shaped housing modules are designed to connect to the scaffolding structure, pack densely, and create a second, active layer on top of the empty wall. In aggregate, this forms clusters of suspended micro-neighborhoods of shelters for the city's least fortunate.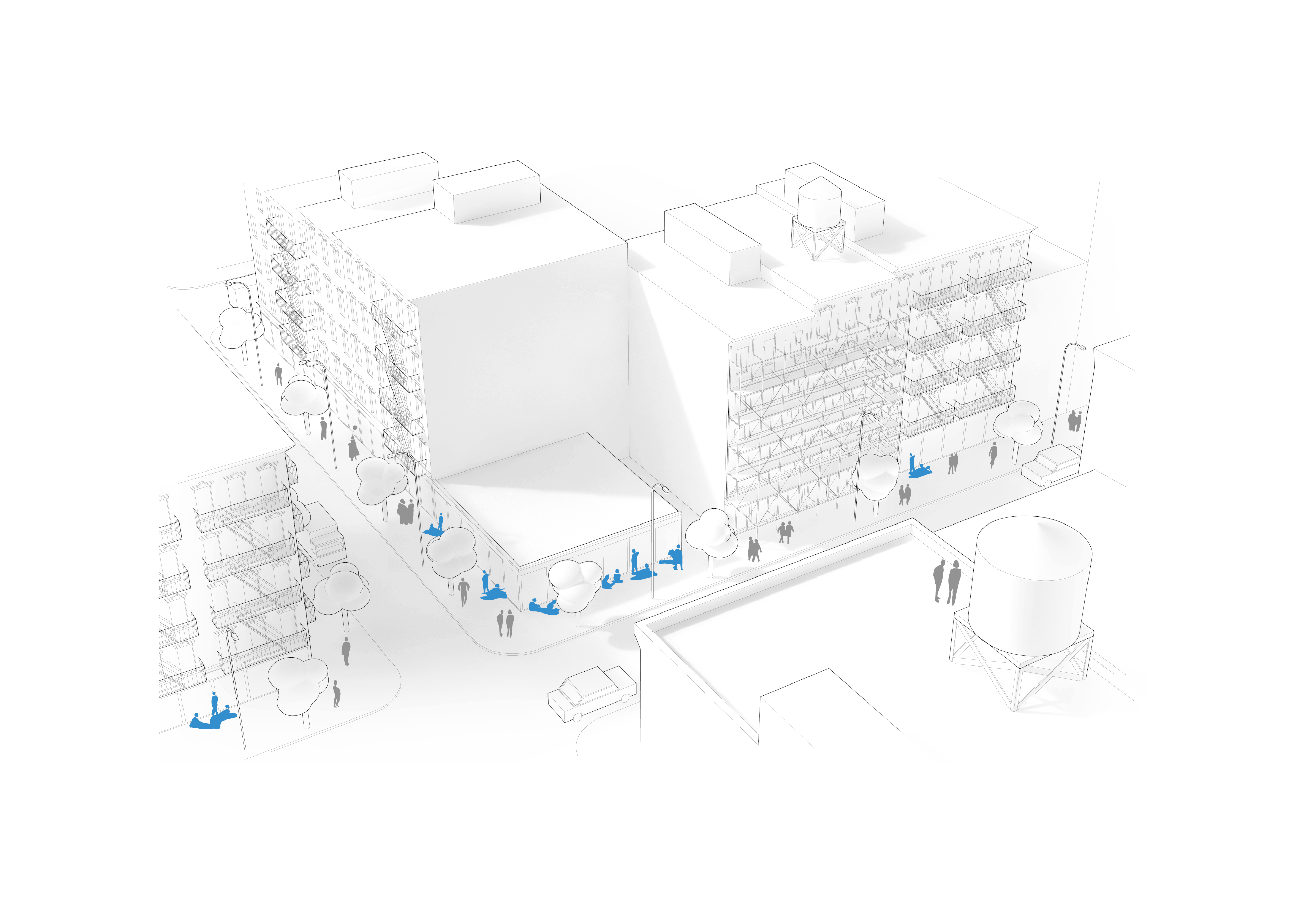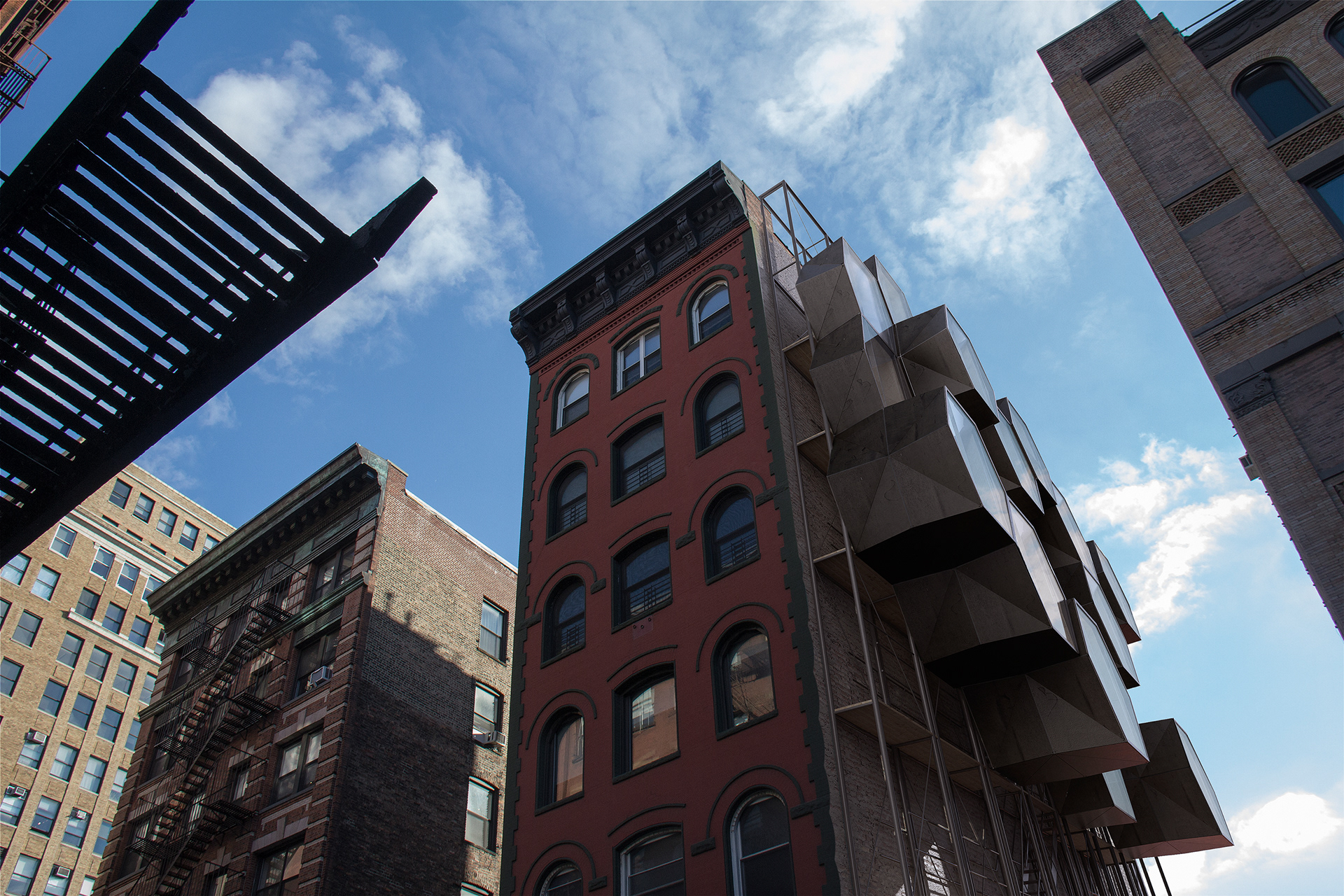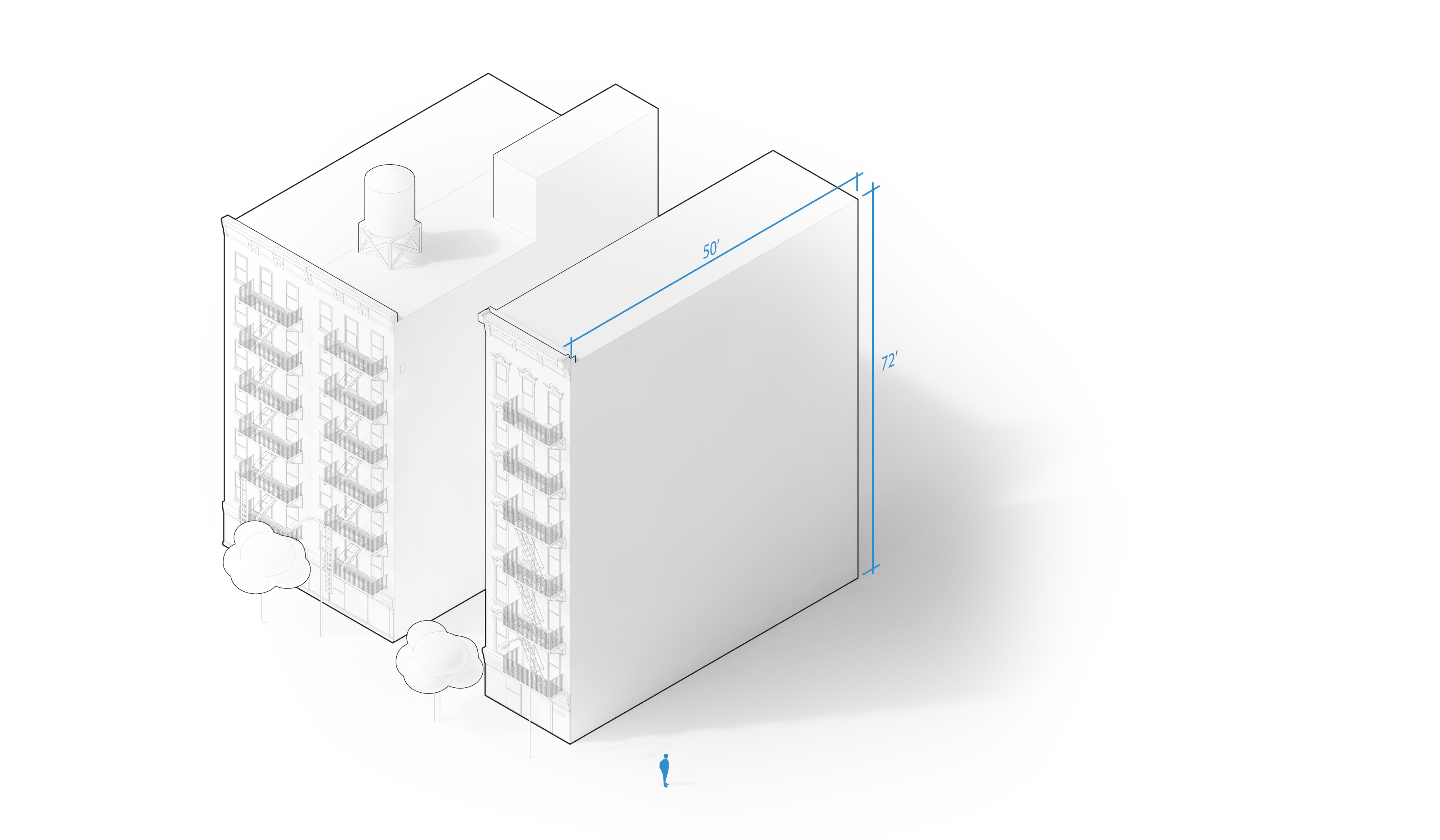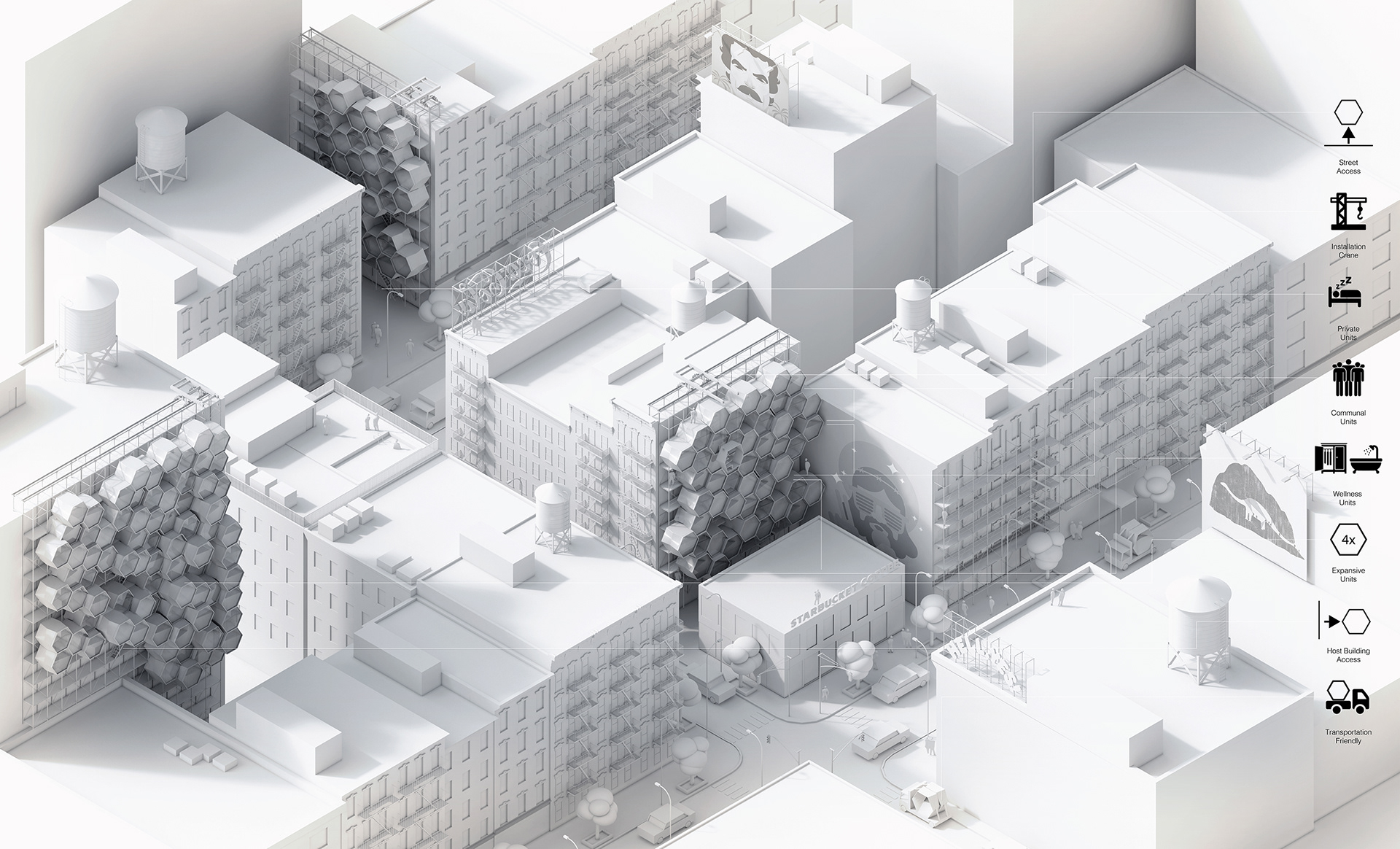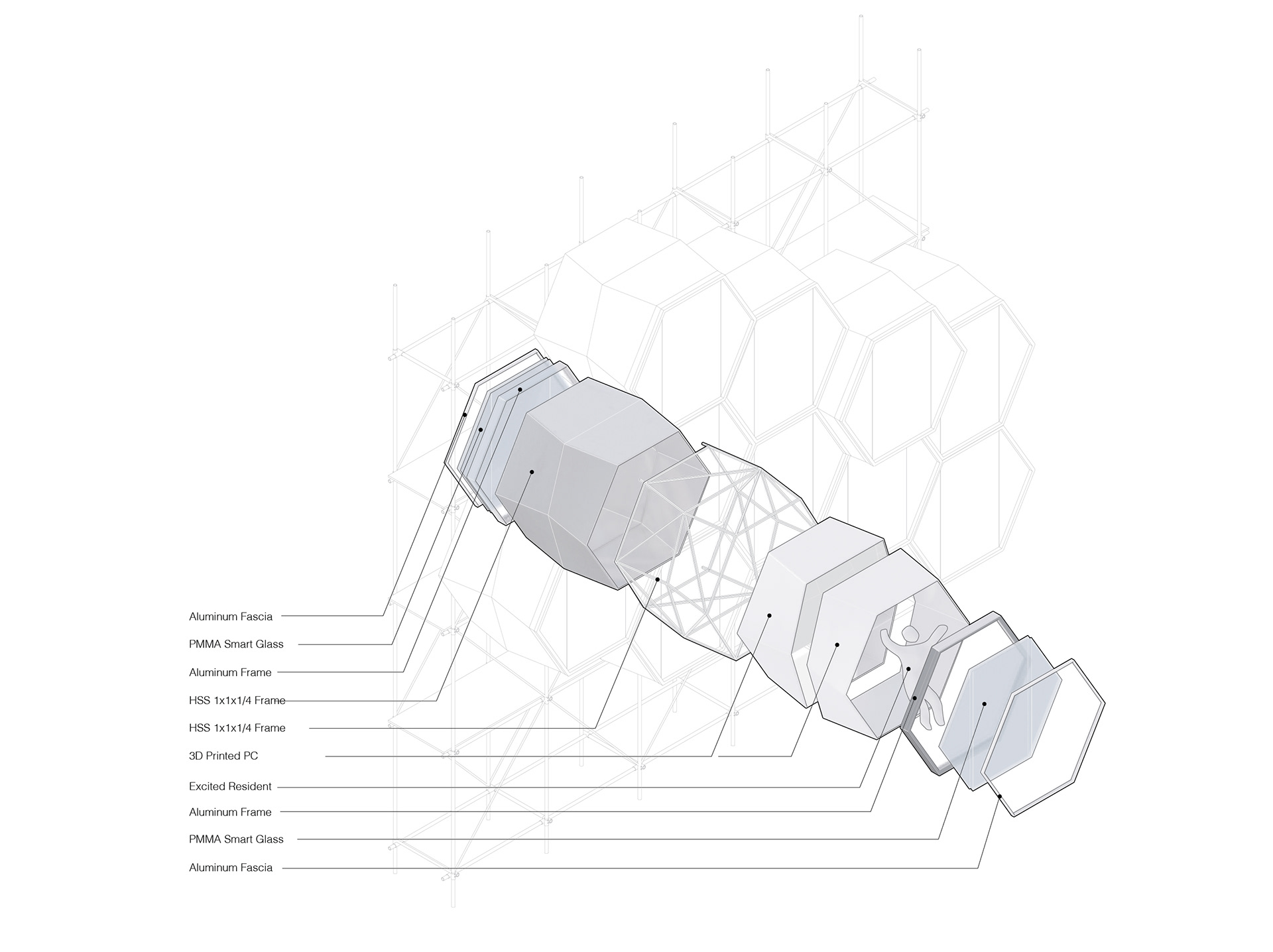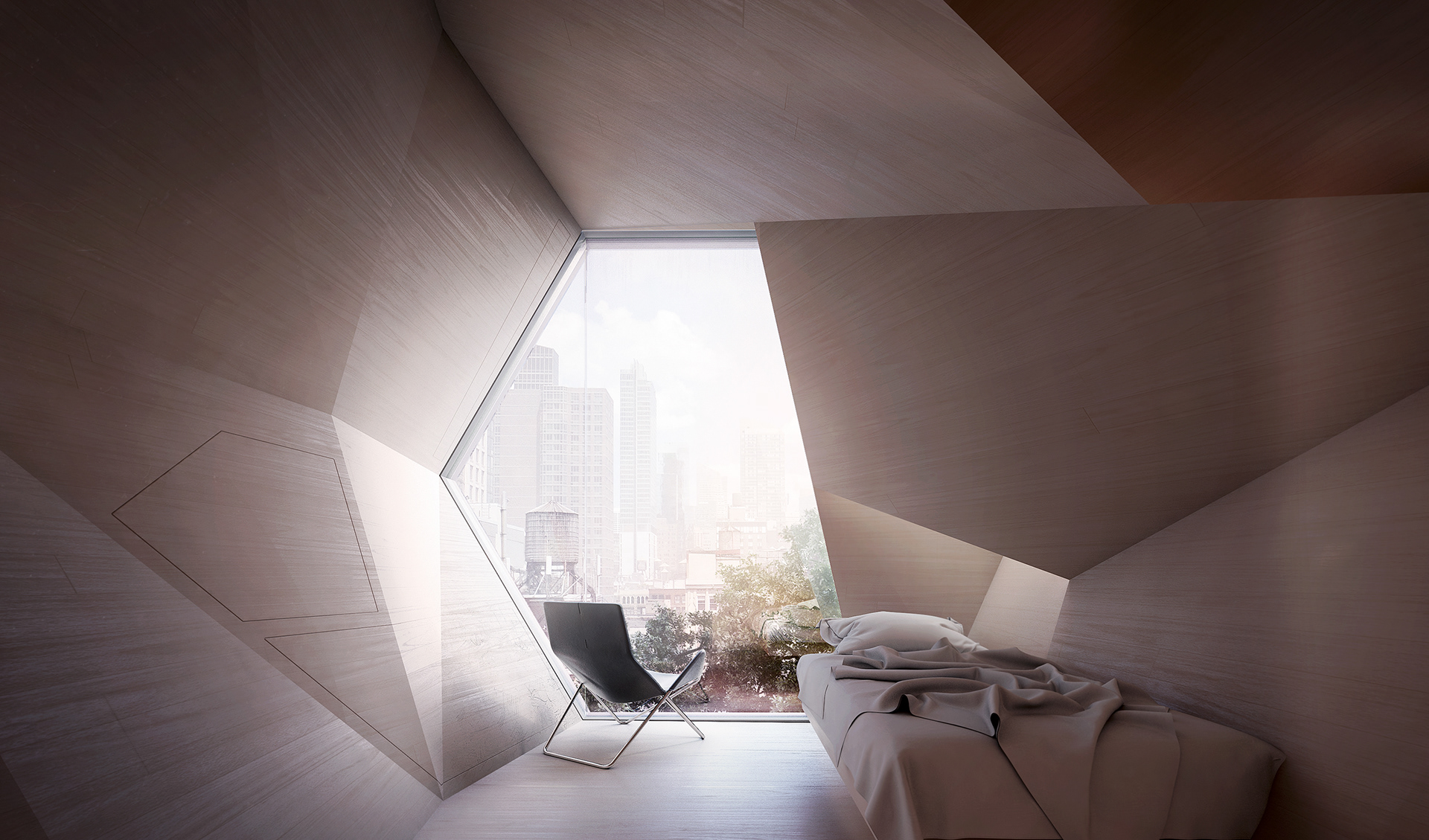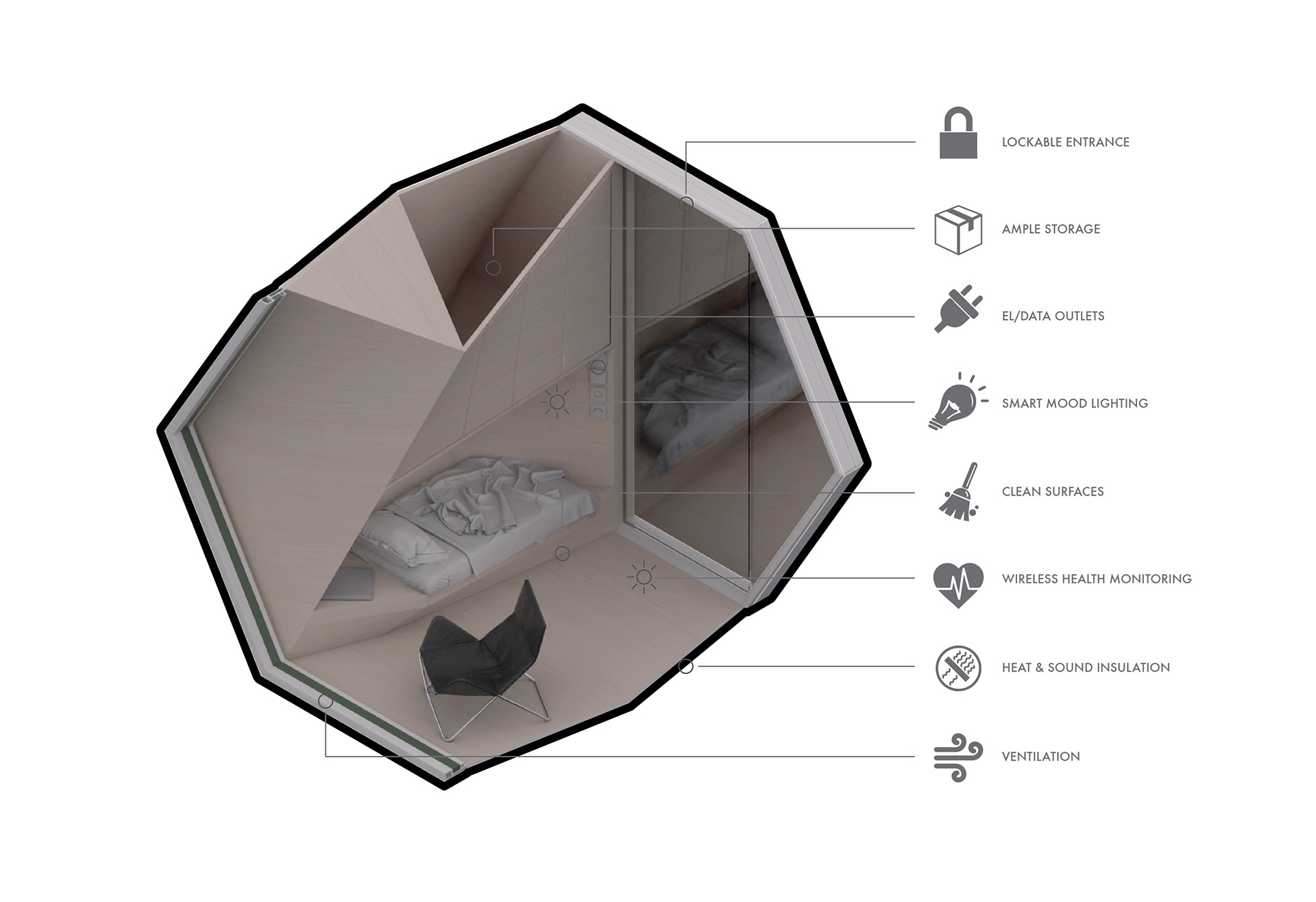 T

he unit is designed to provide a year-round home for its resident. While the exterior construction of steel and oxidized aluminum deals with the wear and tear of the city, the interior is made up of organic shapes of 3D-printed plastic, that - clad with wood laminate - create a warm and friendly environment. The interior modules are 3D-printed from recyclable bioplastics, offering a much more environmentally friendly and cost-effective assembly than a comparable traditional one. As equipment, lighting, storage, and furniture - as well as a host of sensors, can be embedded into the module, each space can be tailored to the individual resident, and serve her/his needs and wants. As such, the units are not merely a place for shelter, but a place that can support and improve life.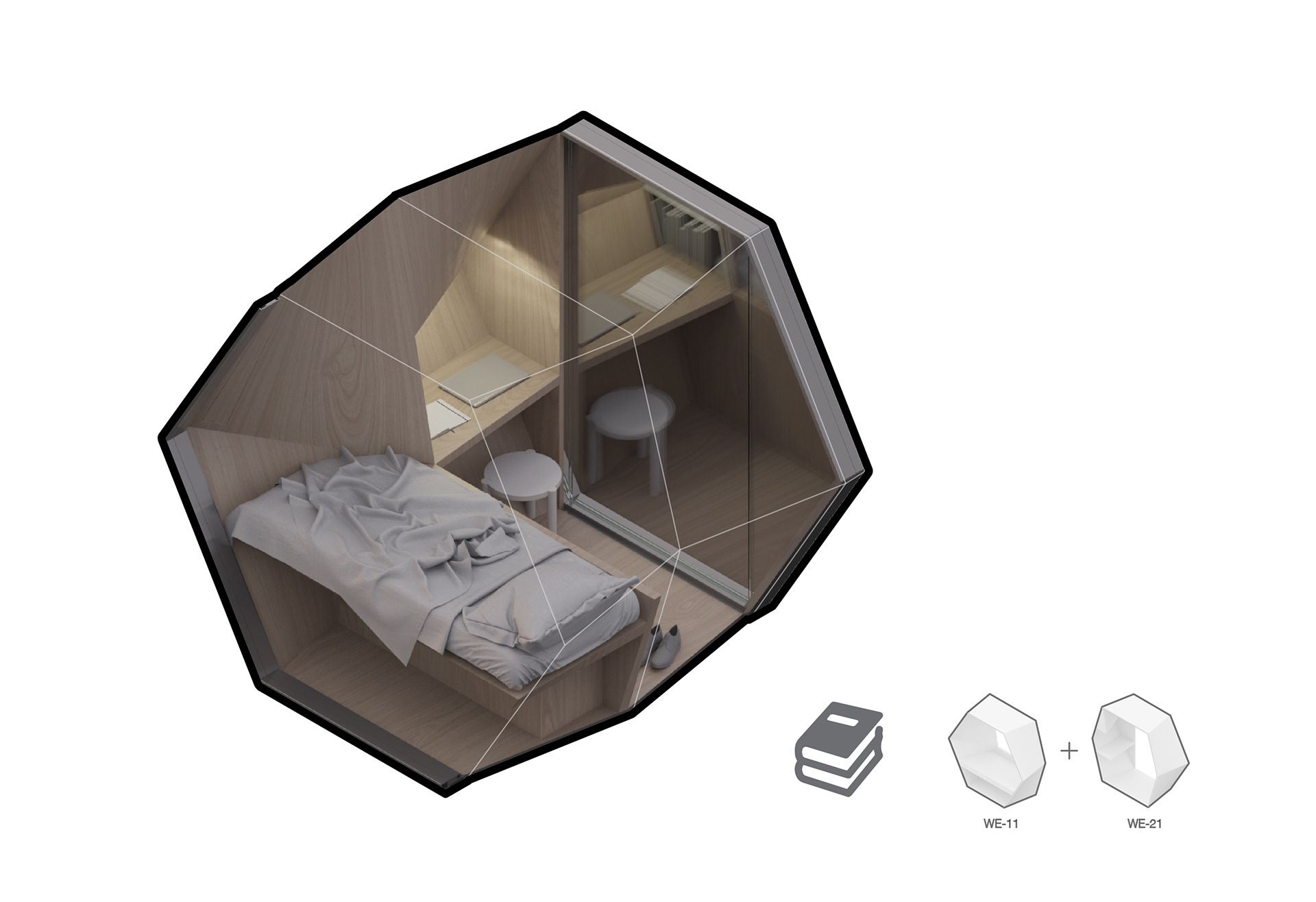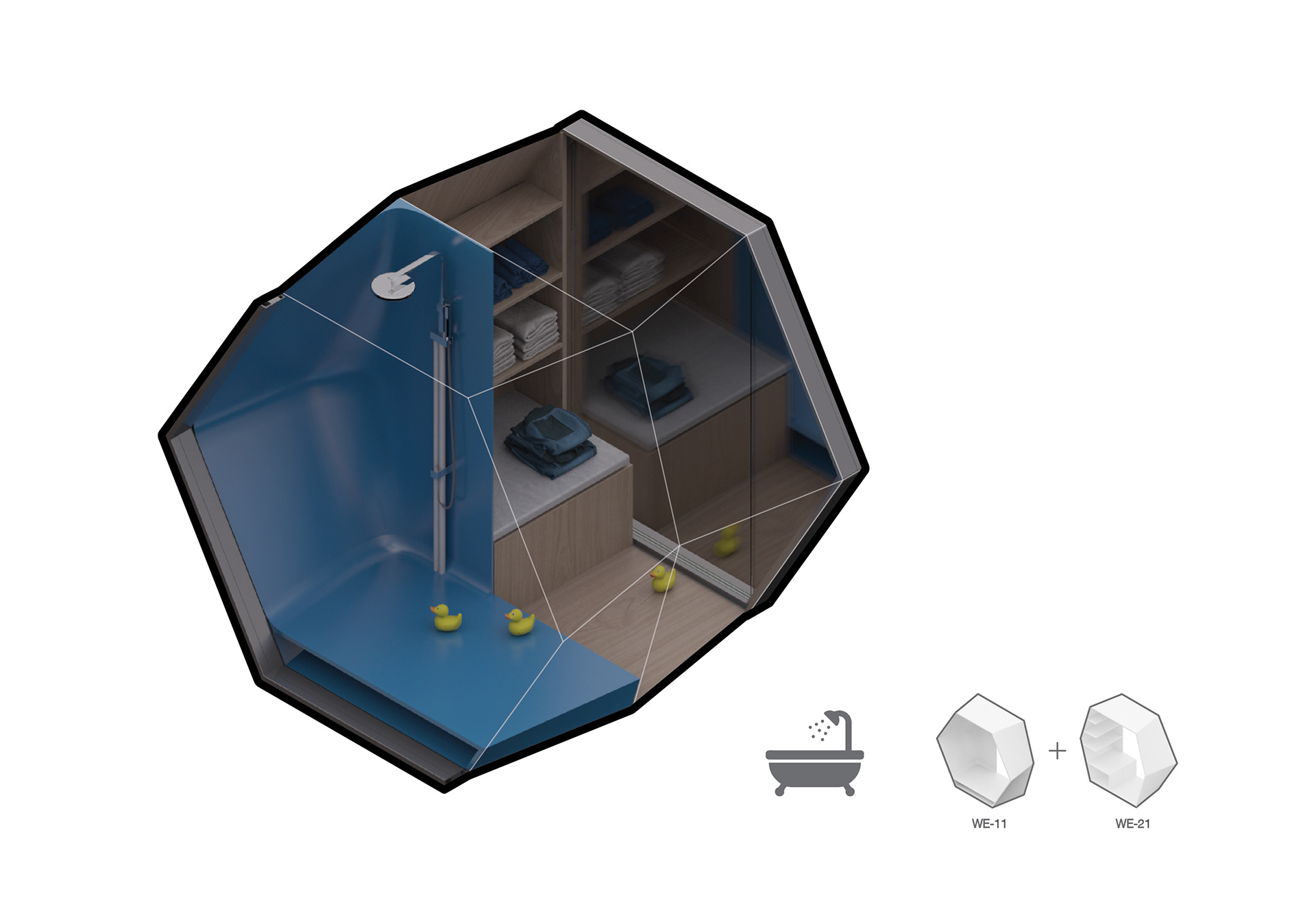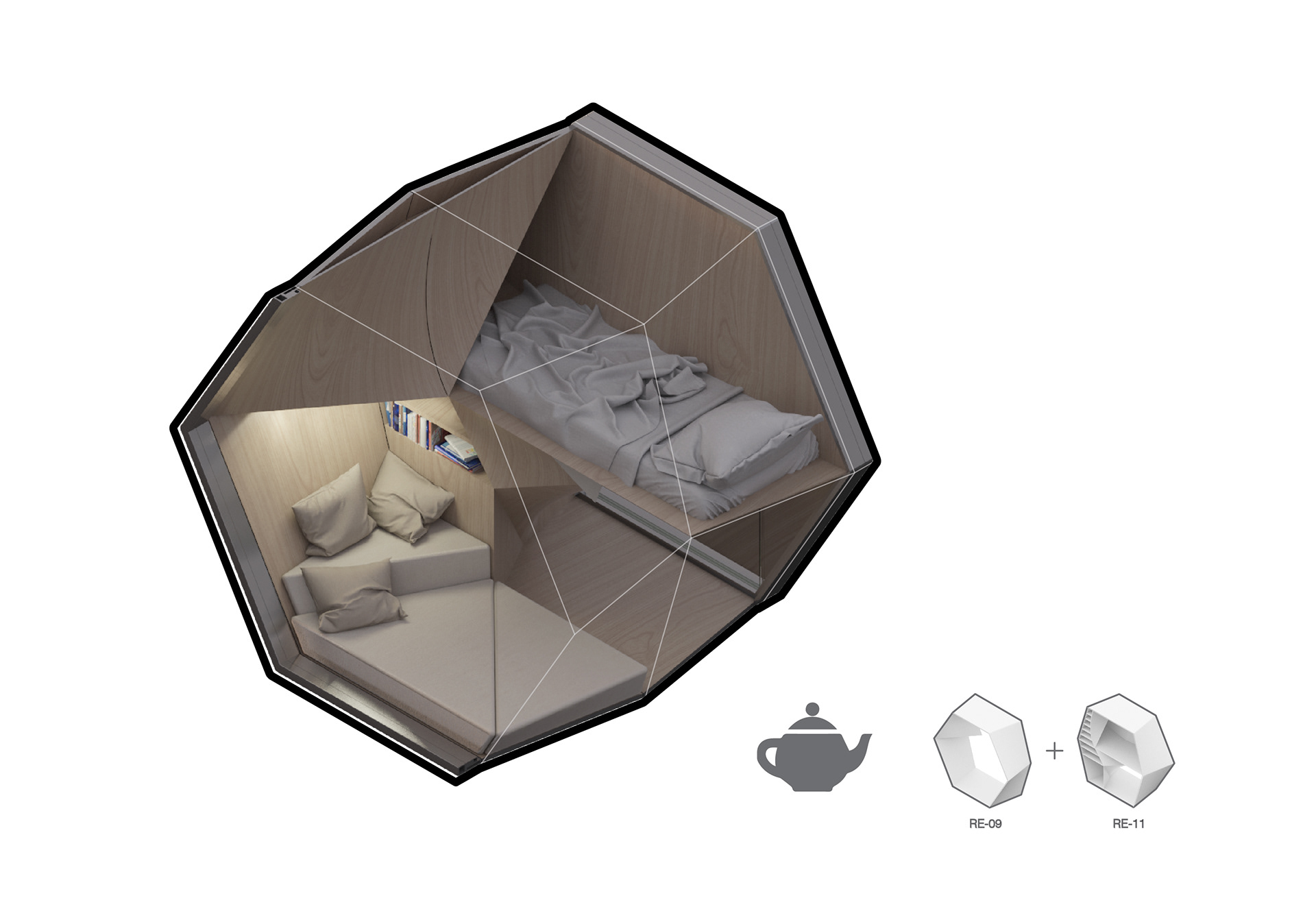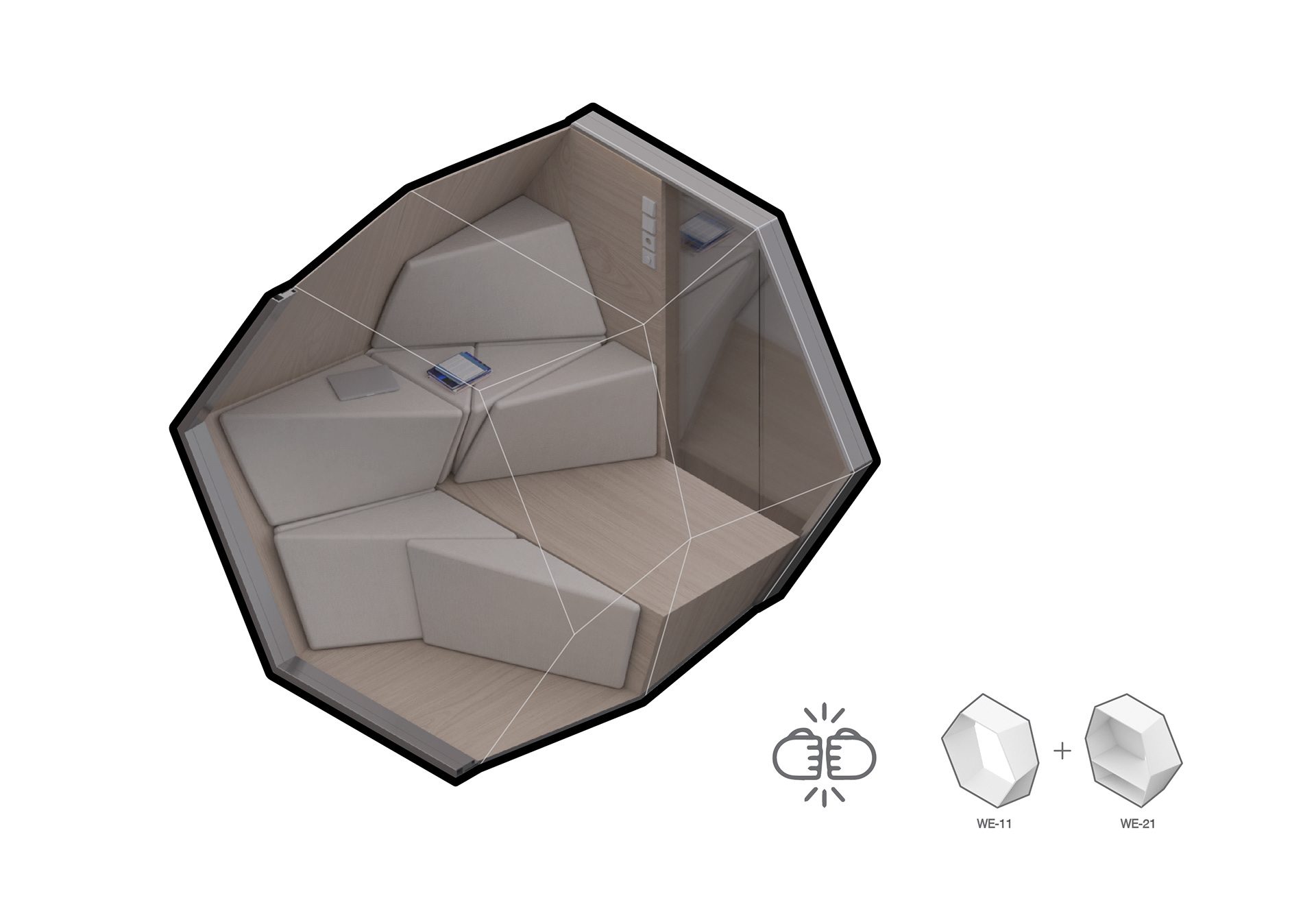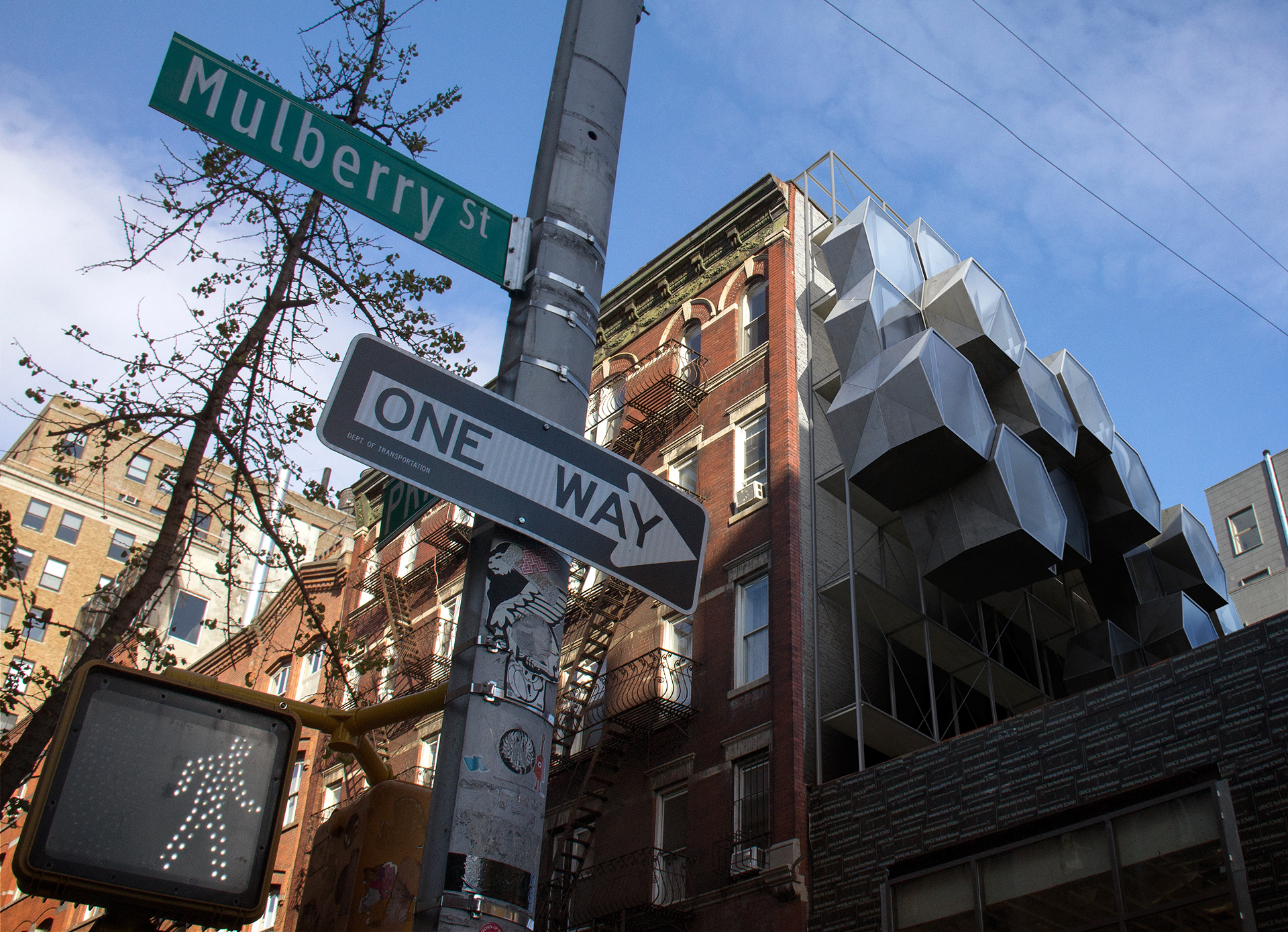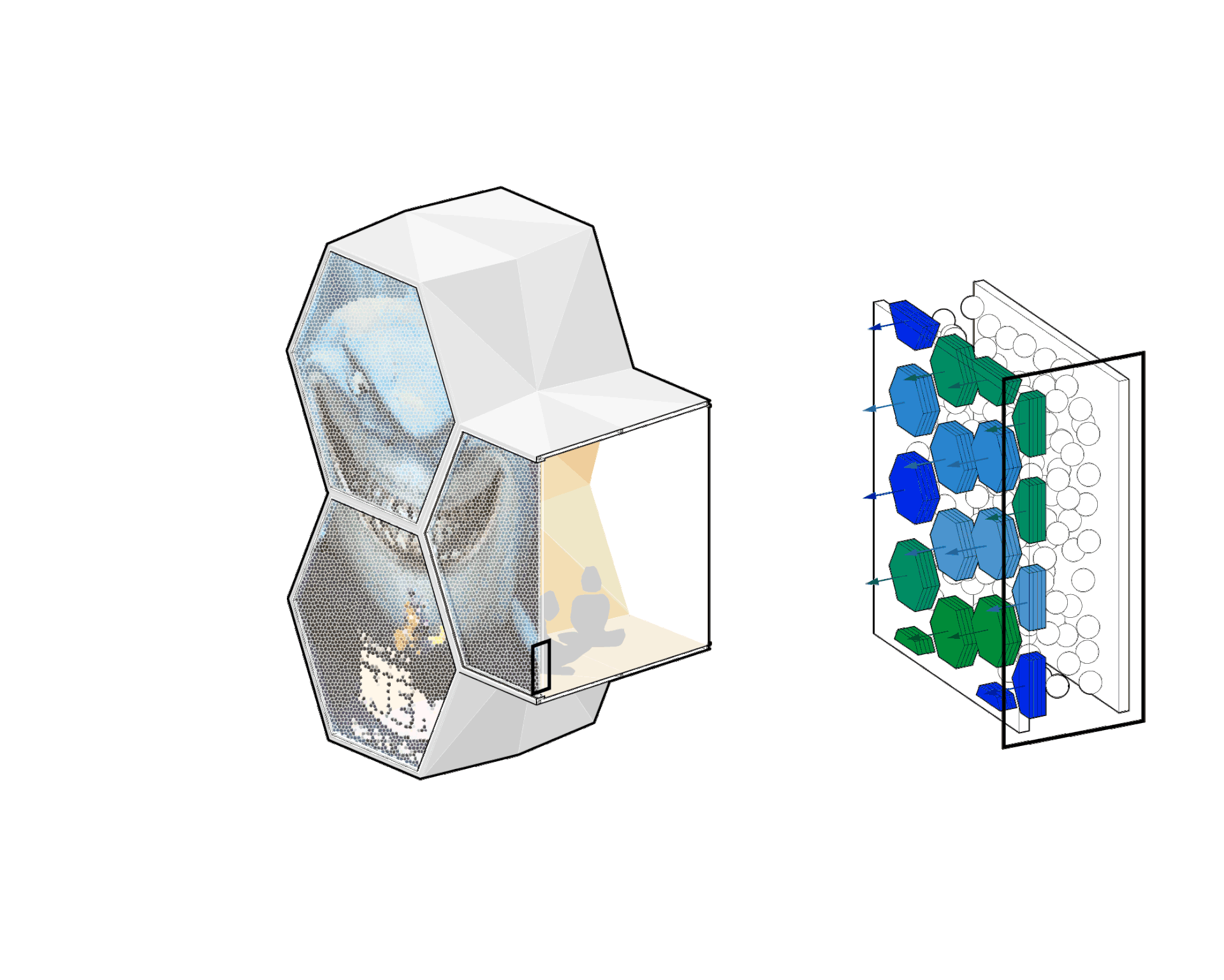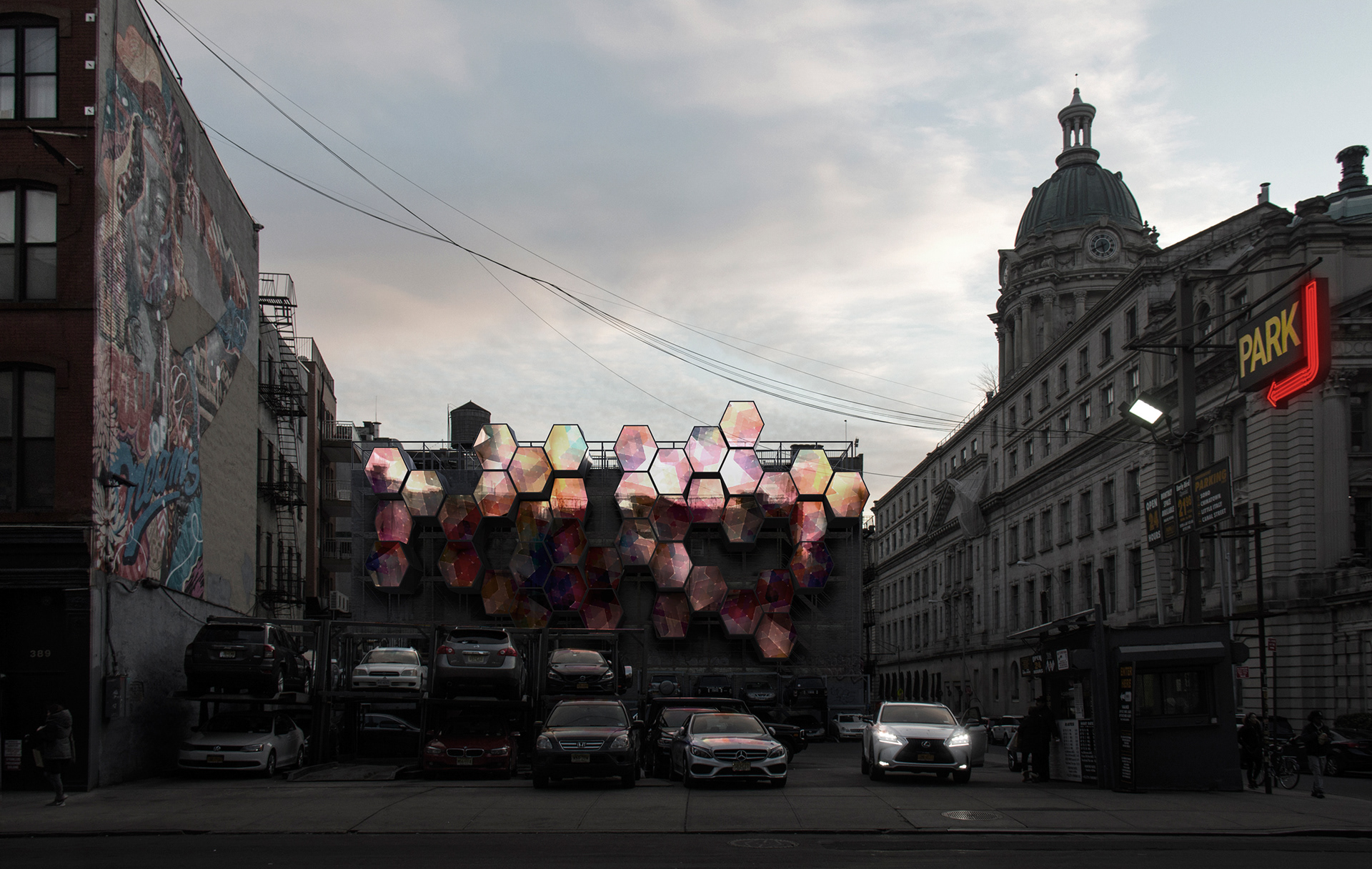 On a parting note, it is important to stress that Homed is not proposed as a singular solution to the situation. Rather, it is intended to be an instrument that plays a part in the solution. The massive extent and complexity of the situation requires work on a broad regulatory and policy-making level. But, it is critical that the design community is part of the process.